Veduzzo Trevigiano IGT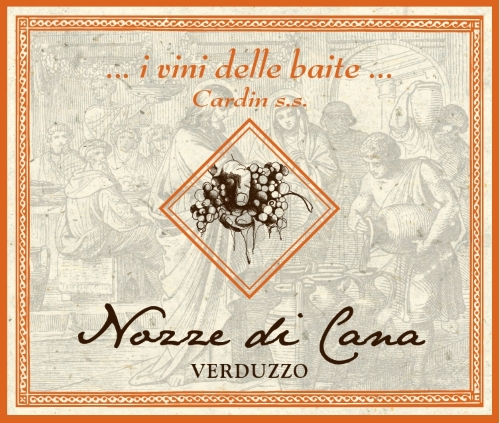 sellcode;

VERDO-01

Alcohol:

12.0% vol

Acidity:

5.10 g/l

Sugar:

4 %

Served at di

10-12°
Description
The verduzzo trevigiano is not a vine of the territory, since it was introduced at the beginning of the XIX century in the province of Treviso, on the left bank of the river Piave.
Vineyard
It is a rustic type of vine which find its habitat both in the stony soils of the hight Piave and in the clayey soils of the low Piave. It has a good vegetation and a constant production; the grape is of medium size, with a cylindric-pyramidal shape, and an evident wing. The acinus is on the average compact with an oval shape, while the skin has a characteristic brown dotting.; the juice has a colour yellow-greenish and a pleasant acidulous-sweet test. Once pressed with other kind of grapes, in recent years it is pressed alone and this make possible to get a wine very agreeable that deserve much more consideration compared to the past. Of a light yellow colour with greenish nuance, has a low percentage of tannin and a slim body, a scent that lightly recalls the flavour of peach and spring.
Harvesting
towards the end of September.
Vinification and refining
After the pressing the must is left with the peels for about four hours at a low temperature, then the peels are soft pressed. After the alcoholic fermentation the wine is kept into stainless steel tanks at a controlled temperature until the bottling.
Combination
It goes well with dishes based on vegetables, with pizza, it pleases between meals and is delicious with dessert and cakes.