Cabernet Franc DOC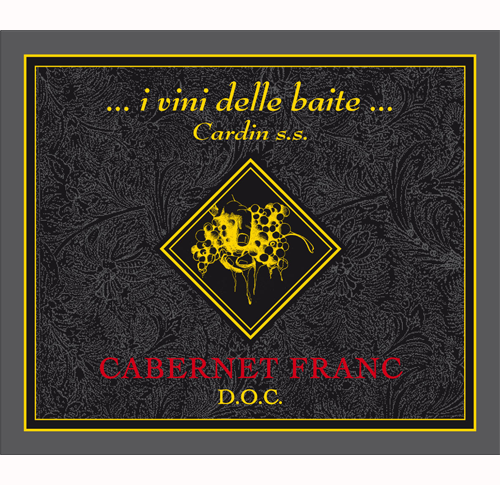 sellcode;

CABFR-01

Alcohol:

12.5% vol

Acidity:

5,60 g/l

Sugar:

Tracce

Served at di

17-18°
Description
The origin of the vine is Bordeaux, in Veneto its cultivation started around the 1820, whilst in the trevigiano it is documented since 1877 as reported in the collection 'ampelografica' of the School di Viticoltura ed Enologia di Conegliano. Smelling the intense and sharp fragrance of green grass, which burst out from the ends of a bot shoot of vine of Cabernet franc just cut, it is the best way to pick out the soul of the wine. It is in fact this typical herbaceous note felt from the sense of smell and test that make the Franc a wine capable, already when it is young, to reveal its vivid elegance and to gain the palate, thanks to its refined stuff. For sure the Cabernet Franc is one of the greatest wines of the world, both if prepared pure or with the 30% of Cabernet Sauvignon, as we usually do. It has an intense ruby color, sometimes a blood read color if made with a long maceration on the marcs ; its scent present a unique herbaceous note, enriched with the scent of red fruits. In the mouth prevails the herbaceous note, without being aggressive. Its flavour is marked, presents a good full-bodied, with the right tannin percentage, dry and with a good alcoholic note.
Vineyard
It is a vine that prefers the poor and stony soil of rivers or hills, but it is capable of adapting to every kind of soil. The vine vigour it is always optimal, its resistance to illnesses normal, but of scarce and not constant production, suffers from defective allegation for difficulties in pollination, for this it needs an attentive fertilisation, especially before the blossoming in order to bring the vine to its full vigour at the moment of pollination. The bunch its winged with one or two wings more evident , with of different sizes, this due to the difficult pollination. The peduncle is hard, woody of a green/brown colour, with tendency to reddish when at full ripeness. The barry has spheric form with skin very resistant of a blu black colour , with a test of grass when chewed and a fleshy pulp.
Harvesting
middle of september
Vinification and refining
Maceration on the peelings for about seven days. Refining is made in tanks of cement at a controlled temperature until the month of April, when it is bottled.
Combination
It is good with roasts both of white or red meats, poultry meat, game and aged cheeses. To test it with vicentina baccalao could surprise you.