Incrocio Manzoni 2.15 IGT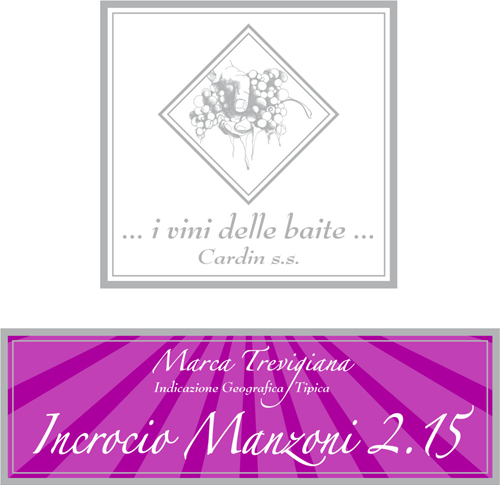 sellcode;

IM215-01

Alcohol:

12.0% vol

Acidity:

5,60 g/l

Sugar:

2.3 %

Served at di

15-16°
Description
This vine is the result of the studies made in the thirties of the last century by professor Luigi Manzoni, who for many years was headmaster of the School of wine growing and wine making of Conegliano. The incrocio was intended to be of white grape as the union between the PROSECCO and the SAUVIGNON. By mistake instead was taken the pollen of CABERNET SAUVIGNON and so was created, with a very good result, this incrocio that today we are proud to produce The wine which comes from this "incrocio" has a nice intense red-purplish colour, with a right tannin and harmonic, fresh and inviting. It has a characteristic scent of raspberry and blackberry and is very good to drink when young. We propose it moderately sparkling and pleasantly rounded.
Vineyard
It is rustic and robust, prefers the sweet slops of Treviso hills', but adapts also to the plain providing the soil has a good drainage and the place is warm. The grape has dimensions irregular, medium-small bunch, but sometimes compact; peduncle green and almost woody. The berry is medium, spheric-elliptical; skin of a blu-purple colour. The pulp is colourless, flashy and with a neutral test.
Harvesting
second half of september
Vinification and refining
The Raboso is made keeping the must-wine, during the fermentation, in contact with its peels for about eight-ten days. Refining is made in tank of cement at a controlled temperature until the month of February, when it is bottled.
Combination
It has to be drank young, and it is good with white meats, light roasts and poultry, but also with fresh cheeses.